Tollit.Declare
Intuitive package list. Give the customer the ability to declare directly in the app.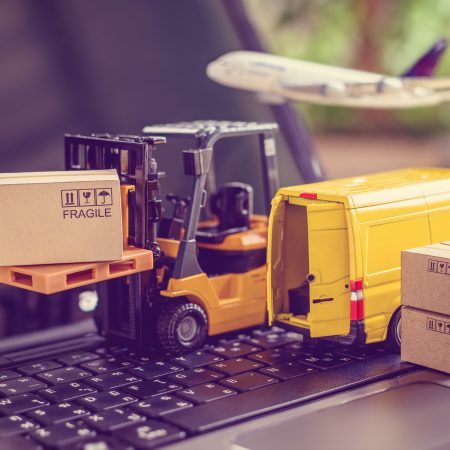 Simple service for implementing digital customs clearances
The customer receives correct information about the price for customs clearance and a simple service for carrying out digital customs clearance. The integration handles direct on-boarding and declaration in the app already at check-out.
This is how it works
Tollit.Declare - the simple customer journey in six steps
01
Package details
Tollit receives an identifier for the package, and the customer is automatically notified that there is a package from the online store ready for customs clearance.
02
The customer declares the item
The customer confirms customs clearance via Tollit at check-out. Transfer of package data takes place automatically and the package is made visible in the app ready for customs clearance. Tollit calculates fees and charges, so that the customer easily pays for customs clearance.
Already registered customers get a very simple user experience and with a few taps, everything is fine.
03
Tollit sends the declaration
New customers are identified with BankID so that we are sure of the identity of the person who clears the item. Tollit has the interfaces to declare the package on behalf of the customer.
04
Easy payments
New customers must register a payment card before the first payment can be made. Existing customers only need to approve the payment via the solution that is in line with the Payment Card Industry Data Security Standard (PCI).
When both the declaration and payment are in place, the status of the package in the app is updated.
05
Document Center
All documents received in the system and that occur at the freight forwarder, sales channel, the Customs Service, etc. are stored safely per customer and intuitive displayed in Tollit.Documents.
06
Declarations
Tollit has a cooperation agreement with SR Group for the implementation of the declaration process towards Customs.
Tollit in your online store
Do you want to get started with Tollit in your online store? We help you get started.
Simple API for developers
Use one of our self-developed add-ons for your platform or implement your own solution against our API: